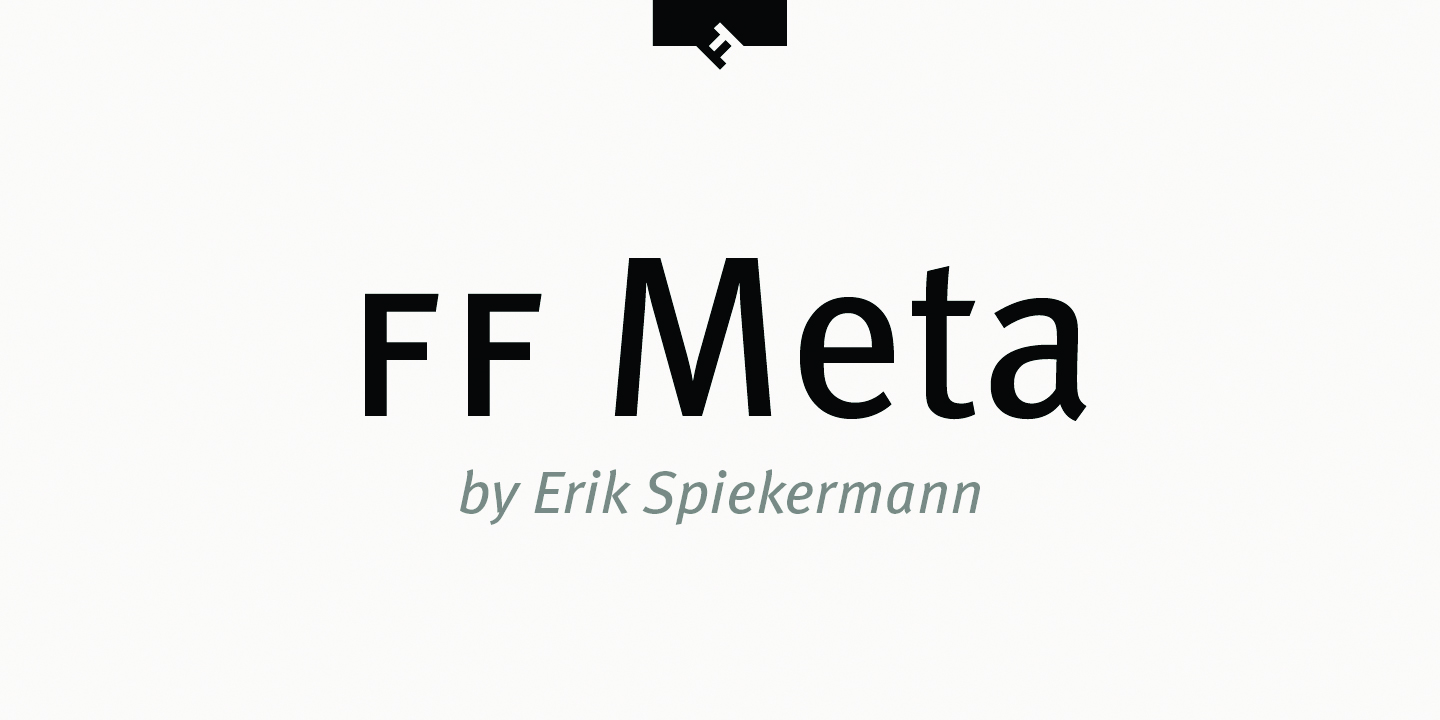 About This Font Family
German type designer Erik Spiekermann created this sans FontFont between 1991 and 2010.
The family has 28 weights, ranging from Hairline to Black in Condensed and Normal (including italics), and is ideally suited for advertising and packaging, book text, editorial and publishing, logo, branding and creative industries, small text as well as web and screen design.
FF Meta provides advanced typographical support with features such as ligatures, small capitals, alternate characters, case-sensitive forms, fractions, and super- and subscript characters.
It comes with a complete range of figure set options—old-style and lining figures, each in tabular and proportional widths.
As well as Latin-based languages, the typeface family also supports the Cyrillic, Greek, and Hebrew writing systems.
FF Meta Variable are font files which are featuring two-axis and have a preset instance from Hairline to Black and Condensed to Roman
In 2011, FF Meta was added to the MoMA Architecture and Design Collection in New York.
This FontFont is a member of the FF Meta superfamily, which also includes
Product Information
99% OFF | FF Meta & FF Meta Pro (Complete Font Family)
Price

:

Last Updated

:

File Included

:

File Size

:

Compatible With

: