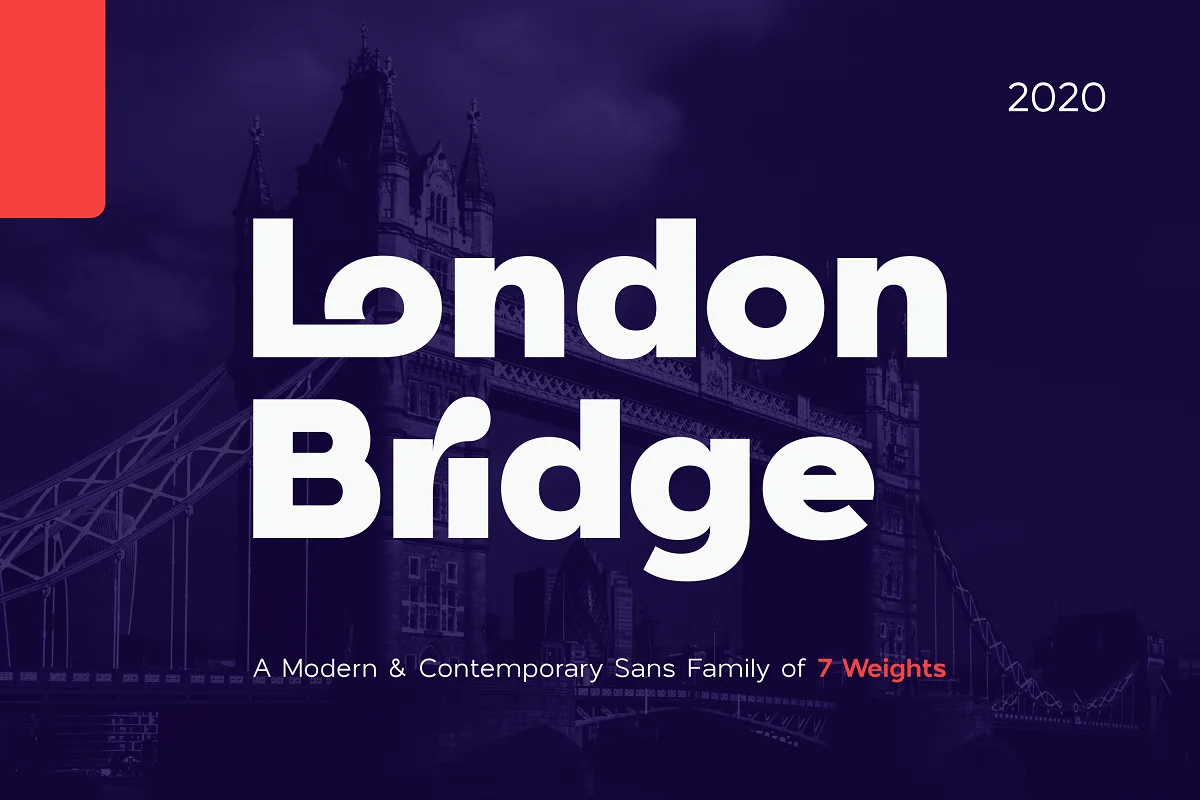 About the Product
London Bridge is a modern sans serif with a clean and geometric touch. It comes in 7 weights. Each weight includes extended language support, fractions, ordinal, superscript, and more than 30 ligatures. Designed with powerful open type features in mind it perfectly suited for graphic design and any display use.
London Bridge is a fine balance of functionality and contemporary characteristics. Especially appropriate for print, advertising, publishing, branding, software and gaming as well as being optimized for web and screen design.
Font Features
Uppercase
Lowercase
Ligature
Numerals & punctuation
Multilingual support
Product Content
London Bridge Regular
London Bridge Medium
London Bridge Semi Bold
London Bridge Bold
London Bridge Extra Bold
London Bridge Black
London Bridge Extra Black
Follow my shop to get an update for new fonts. Please don't hesitate to drop me a message if you have any issues or queries. Thank you for visiting our item, enjoy creating!
More information about how to access alternate glyphs, you can see it on this link ( http://goo.gl/1vy2fv )
Fype Co.
Product Information
99% OFF London Bridge – Modern Sans Family
Price

:

Last Updated

:

File Included

:

File Size

:

Compatible With

: