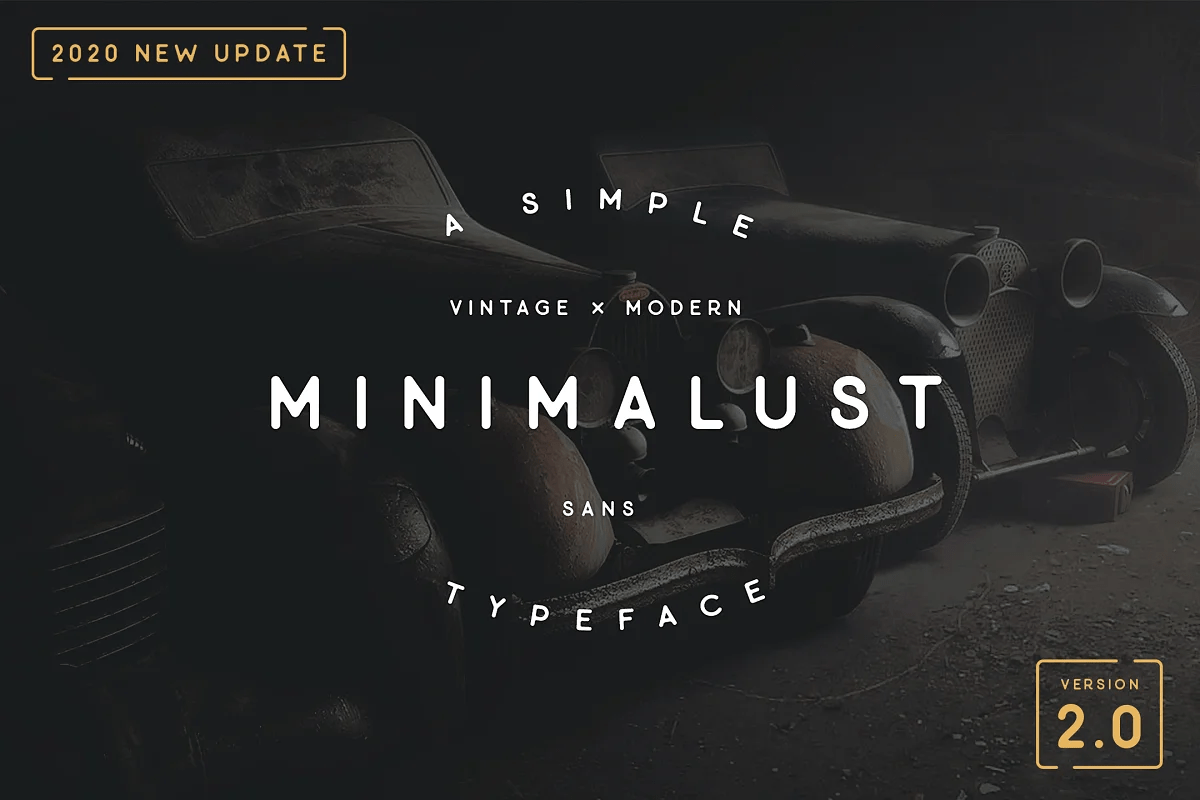 About the Product
Minimalust Typeface – 2020 NEW UPDATE
Minimalust is a clean and minimalist vintage sans serif font, with smooth edges rounded corner inspired from hand-drawn lettering and vintage printing. Perfect for people looking for minimalistic to designs. The typeface come with an uppercase alphabet with numbers and symbols. Suitable and applicable for any material graphic designs.
---
Features
Uppercase
Alternatives Uppercase
Small Cap Uppercase
Numeral
Punctuation
*Symbol
Multi Language Support
Greek Language Support
Cyrillic Language Support
Open Type Features
What is include in the Package ?
OTF
Minimalust Regular.OTF
Minimalust Italic.OTF
Minimalust Thin.OTF
Minimalust Thin Italic.OTF
Minimalust Small Cap.OTF
Minimalust Small Cap Italic.OTF
Minimalust Glyph.OTF TTF
Minimalust Regular.TTF
Minimalust Italic.TTF
Minimalust Thin.TTF
Minimalust Thin Italic.TTF
Minimalust Small Cap.TTF
Minimalust Small Cap Italic.TTF
Minimalust Glyph.TTF WOFF
Minimalust Regular.WOFF
Minimalust Italic.WOFF
Minimalust Thin.WOFF
Minimalust Thin Italic.WOFF
Minimalust Small Cap.WOFF
Minimalust Small Cap Italic.WOFF
Minimalust Glyph.WOFF
Product Information
99% OFF Minimalust Typeface – 2020 UPDATE
Price

:

Last Updated

:

File Included

:

File Size

:

Compatible With

: